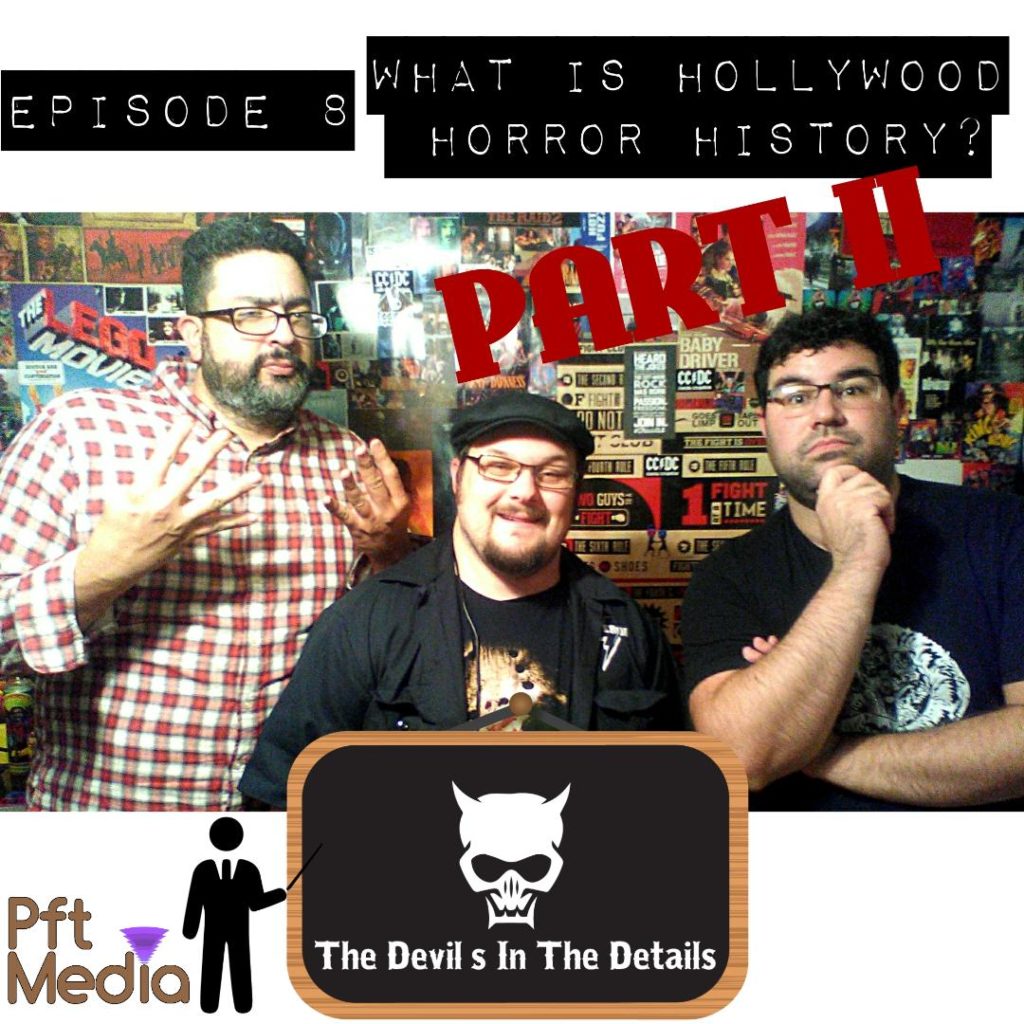 In episode 8 of The Devil's in the Details, Pedro Lima and Dan Parrella welcome back guest instructor Nick Unthank, co-host of the Youtube series Fright Fight, and in part 2 of a 2 part series, Dan and Nick talk about the history of the horror genre in Hollywood, managing to get all the way up to the 80's, sort of, before running out of time. Expect part III down the road.
Discussed in this episode:
Cold War and Radiation based horror of the 1950's.
The Birth of TV Creature Features.
William Castle, schlockmeister.
1960's horror and Peeping Tom leading to Psycho.
Night of the Living Dead.
The Exorcist.
Rosemary's Baby.
Bob Clark's Silent Night, Deadly Night.
The Texas Chain Saw Massacre.
JAWS.
Email the show at DevilsInTheDetailsShow@gmail.com and tweet us at twitter.com/TheDevilsDeets!