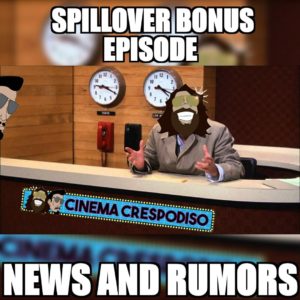 In this spillover movie news bonus episode, Chris Crespo and Drewster Cogburn talk about the following:
TERMINATOR movie update.
Possible AKIRA director.
Mathew Vaughn wants to make a SUPERMAN movie.
BEVERLY HILLS COP 4 rumors.
Darren Aronofsky on that mother! hate.
J-Law on that mother! hate.
Jamie Lee Curtis returns to HALLOWEEN.
The WATCHMEN tv show is happening.
CHANNEL ZERO season 2 debuts.
GOOP sells vampire repellant.