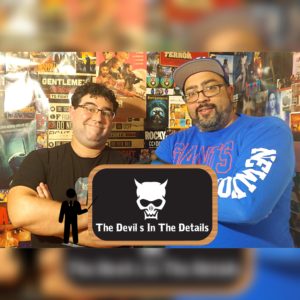 In episode 2 of The Devil's in the Details, the teacher is away so the students will play. With Dan Parrella out sick, Pedro Lima sits down with Kermit Gonzalez and Jose Rodriguez and this trio talks about:
Florida Super Con and Mega Con, Cos-Play Wrestling, how to sneak backstage at events and Kermit confesses to being a pick pocket and scalper.
Health and Weight Loss Talk, as Jose lost 125 pounds through exercise and dieting, which equals exactly one Kermit.
Pedro explains the Youtube Hole to Kermit and tells a story about dropping out of college while being kicked in the face.
Pedro closes the show with our new segment, Fun Facts About Angel Rivera.