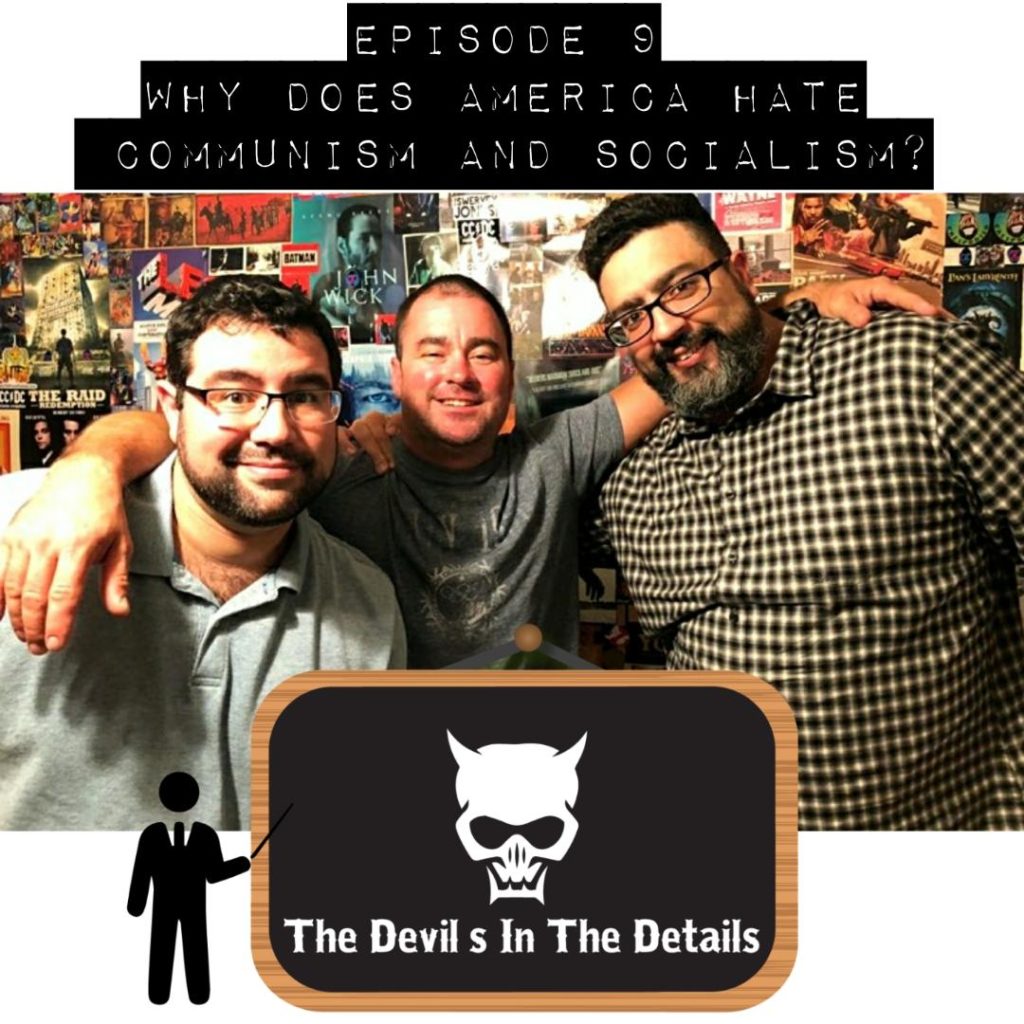 In episode 9 of The Devil's in the Details, Dan Parrella and Pedro Lima are joined by their old friend Ryan V, and in this week's lesson, Dan explains communism and socialism and why both are seemingly so hated in the United States of America.
Pre-lesson banter includes (but is not limited to):
The early podcasting days with Ryan V.
Sesame Place.
Kevin Spacey, Louis CK and Steven Seagal.
The Lesson:
Why are Communists hated more than Nazis in America?
Origins of socialism in the Roman Empire.
"The Obligation of the Nobles" in Medieval Europe.The Second Agricultural Revolution and the Birth of the Middle Class.
Socialism in America in the 19th Century leads to "progressivism in the 1900s.
Email the show at DevilsInTheDetailsShow@gmail.com!
Follow the show on Twitter at www.twitter.com/TheDevilsDeets!