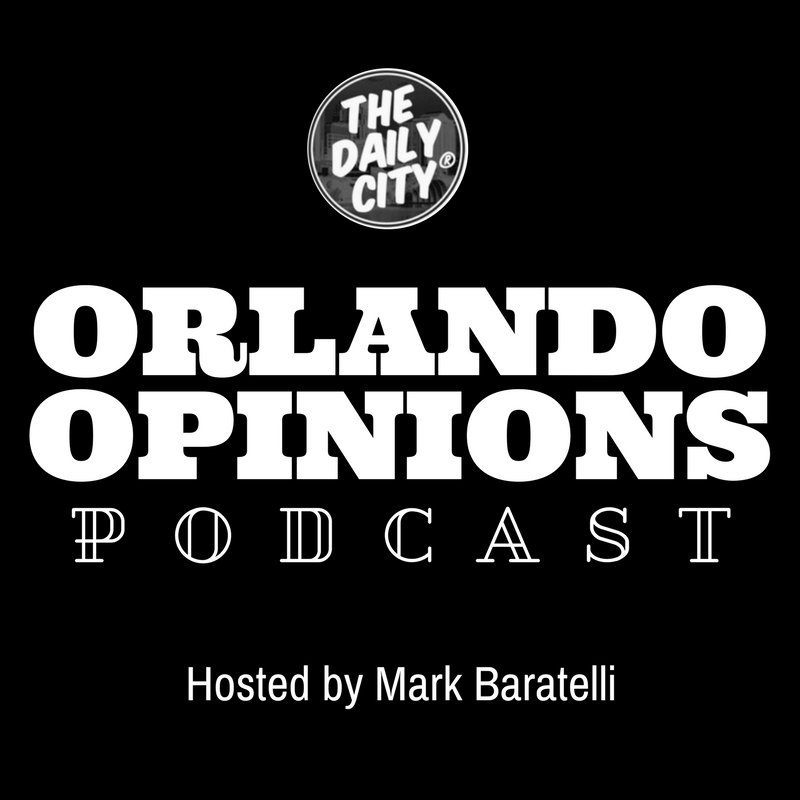 TRANSCRIPT: The SODO District location of Gringos Locos at 517 E. Michigan Street is now open. The exterior has has 2 new temporary signs, a yellow paint job with faux brick accents and a freshly tarred parking lot.
Sam's Club is closing 63 of its stores including the location in Fern Park (Casselberry). Some stores were cannibalizing each other and were built in areas that didn't show the resident growth Sam's Club expected.
A 53,000 sq ft piece of City-owned property in Parramore at Division Ave & South St will be sold for $1,340,000 to BAGS, an international valet service company. It will be the site of its new corporate headquarters. 80 employees will be working in the building when complete.
Bags, an international airport concierge, intends to construct a corporate office building on 53,611 square feet of City-owned property in Parramore at the southwest intersection of S. Division Avenue and W. South Street. The City issued Notice of Proposed Disposition and Invitation for Proposals December 6th 2017. The purchase price is $1,340,000 based upon the final surveyed square footage leaving out the S. Division Avenue future right-of-way FOR expansion on the east. The building will have 80 employees. Bags began as a valet service downtown and now handles hospitality service at every US airport and airports around the world.
STK Steakhouse in Disney Springs was inspected by the Health Department December 2nd and 10 violations were found: 9 basic and 1 high priority. No followup inspection was required. The High Priority violation was this: Raw animal food was being stored over ready-to-eat food. Oysters over tuna (some tuna for steaks and some for ceviche) and breaded raw chicken over gelato in the freezer. The Health Department recommended not storing products to be saved undercooked under shellfish.
The City of Orlando will reimburse Ace North America LLC $174,100.84 through the City's Downtown Streetscape Matching Grant for improving the streetscape surrounding Ace Cafe and their roughly three-acre site at 100 West Livingston Street. This is half of the $348,201 Ace spent in total.
AND FINALLY….
In 2016 we told you Publix spent $1 million "lobbying lawmakers to pass legislation that would pre-empt local governments from enacting bans on Styrofoam containers" according to the Miami Herald. The legislation passed. No city in Florida except Miami can pass anti-styrofoam laws.
Now we have another attempt at taking Florida cities' rights to regulate away and giving them to the state. Bill SB 574 called "Tree and Timber Trimming, Removal, and Harvesting" was filed with the Senate by Republican Senator from Sarasota Greg Steube October 20th, referred to Community Affairs; Environmental Preservation and Conservation November 2nd and Introduced to the Senate January 9th.
The language of the bill is as follows: "Tree and Timber Trimming, Removal, and Harvesting; Preempting to the state the regulation of the trimming, removal, or harvesting of trees and timber on private property; prohibiting local governments from prohibiting the burial of vegetative debris on certain properties, etc."
"Preempting to the state" means removal of home rule: the decisions currently made by City of Orlando would be made by the State. The reason the Senator gave for creating this is he wanted to cut down trees and bury debris on his 1 acre of property, but according to City code, he had to get permits to remove the trees and had to pay the City for the removal of the debris. So, he filed this bill. Readers can contact Senator Greg Steube 941- 342-9162 or 850-487-5023.