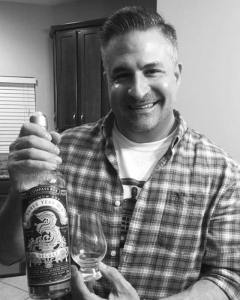 episode 116 – having your dog bite hitler, growing up as a peter, the best thing you can put in your mouth, partying with nsync & compass box whisky – a conversation with pete friello
not only does PETE FRIELLO works for our favorite distiller, COMPASS BOX WHISKY (who, thanks to PETE is now our scotch sponsor), it turns out he's also a pretty cool guy too.
in this episode we cover this & a bunch of other stuff:
hanging with jermaine dupri
bad commercials that make you not wanna buy the product
dave grohl being very, very likable
phone addiction
the sound that doves actually make when they cry
running in high heels
weird or scary fruit
dancing with ugly people
beheading, decapitation & the english language
the wisdom of running a spartan race
social media & bragging
the spirt of creativity
rights, wrongs, prejudice & fear
big thanks to PETE for all the scotch & for hanging with us. check his links:
https://www.facebook.com/CompassBox
https://www.instagram.com/compassboxwhiskyco/?hl=en
PLEASE SUPPORT OUR SPONSORS:
REDLIGHT REDLIGHT BEER PARLOUR
ORDER OUR STUFF:
T-SHIRTS:
https://represent.com/store/scotch-and-good-conversation
STICKERS:
leave your name, shipping address & a small donation on the DONATE button on the left or email us at: scotchandgoodconversation@gmail.com
we love you!