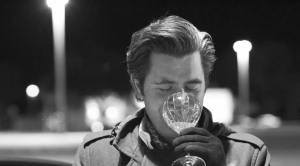 episode 110 – jazz cats, hip hop heads & parrot heads, woody guthrie, politicians & santa, cross country travel & more questions than answers – a conversation with kyle eagle
KYLE EAGLE is a jazz cat. he isn't acting the part, he's living it. he's an old soul in a modern world. KYLE is cool.
in this episode we talk all this & a whole lot more:
bullfighting, spain, the devil & jumping over babies
podcasting as the new journalism
eating really bad food out of politeness
cross country trips, flip-flops & showering at truckstops
the stone roses, factory records & 24 hour party people
making a hundred flowers bloom
2017 kids fighting kids with cell phones fighting kids from 1917 with polio
watching africa & being concerned about proxy wars as a child
great riffs, expressive solos & living in the moment
hipsters vs. vaudevillians
rush limbaugh, alex jones & glen beck are peckerwoods
halloween & dressing children as donald trump
trying to make where you live cool
BIG THANKS TO KYLE FOR HANGING & FOR THE BOTTLE OF SCOTCH
CHECK OUT HIS LINKS:
THE MAJOR SCALE on WUCF FM 89.9 
PLEASE SUPPORT OUR SPONSORS:
REDLIGHT REDLIGHT BEER PARLOUR
ORDER OUR STUFF:
T-SHIRTS:
https://represent.com/store/scotch-and-good-conversation
STICKERS:
leave your name, shipping address & a small donation on the DONATE button on the left or email us at: scotchandgoodconversation@gmail.com
we love you!