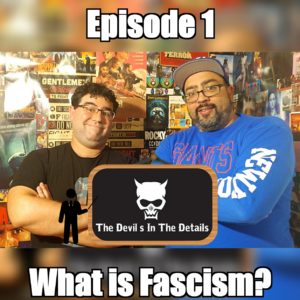 In this debut episode of The Devil's In The Details, Dan Parrella and Pedro Lima discuss fascism and explain exactly what it is, where it came from, and how we can identify modern signs of fascism.
In this episode:
The etymology of "fascism."
Mussolini and World War I.
"Make Italy Great Again."
Nationalism vs Jingoism
Fascism vs Communism
Spread of fascism in Europe.
Power Ranking for 20th Century Fascist Leaders.