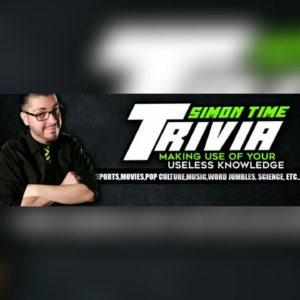 In the debut episode of The Simon Time Trivia Show podcast, trivia master Simon Time challenges three contestants with three rounds of mind bending trivia. Let's see if our trivia gladiators can make use of their useless knowledge!
In this episode, Drewster Cogburn from Cinema Crespodiso takes on Rocky Socha from What's The Fuss? and Steve Etchie from Tidbits in a three way trivia battle to the not exactly death but it got close.
Enjoy the show and come see Simon Time (or any other Earth Trivia host) live at a venue near you!